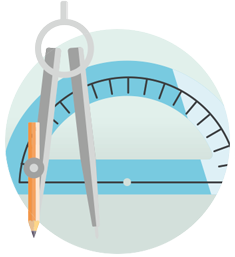 Set high-quality auto-marked GCSE maths homework in seconds
So many homework systems are full of things you don't need – Educake lets you set customisable quizzes in an easy-to-use system.
Set customised quizzes quickly and easily with Educake Maths
There are so many different online homework systems for maths, each with more and more features, like extra videos, line-by-line marking, and complicated analysis. All these new things sound brilliant but in reality don't get used much.
Educake is the easiest way to set high-quality auto-marked maths homework. It just has thousands of carefully-written questions and an unbelievably easy-to-use system, at a sensible price.
You can now set meaningful homework tasks in seconds that students can complete on their phones and tablets.
Get a FREE 30 day trial today Book a demo
Fully functional, unlimited students and teachers for 30 days with no obligation.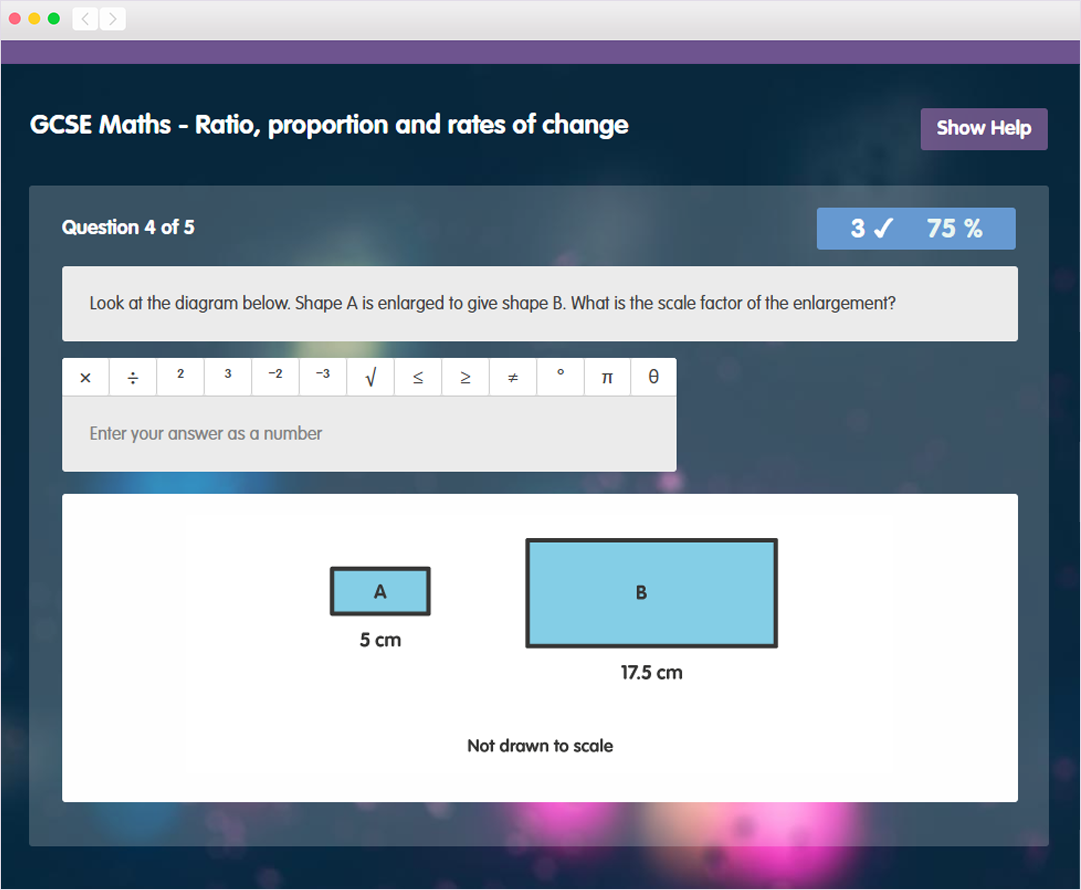 Educake has made my students more enthusiastic about homework, reduced our marking and provides really detailed feedback on their strengths and weaknesses.
Ben Carter, Science teacher, Warden Park Academy, West Sussex
Read more teacher testimonials
See your students' strengths and weaknesses
Our clear quiz results page lets you identify your class's problem areas and identify underperforming students, so you can focus on these areas next.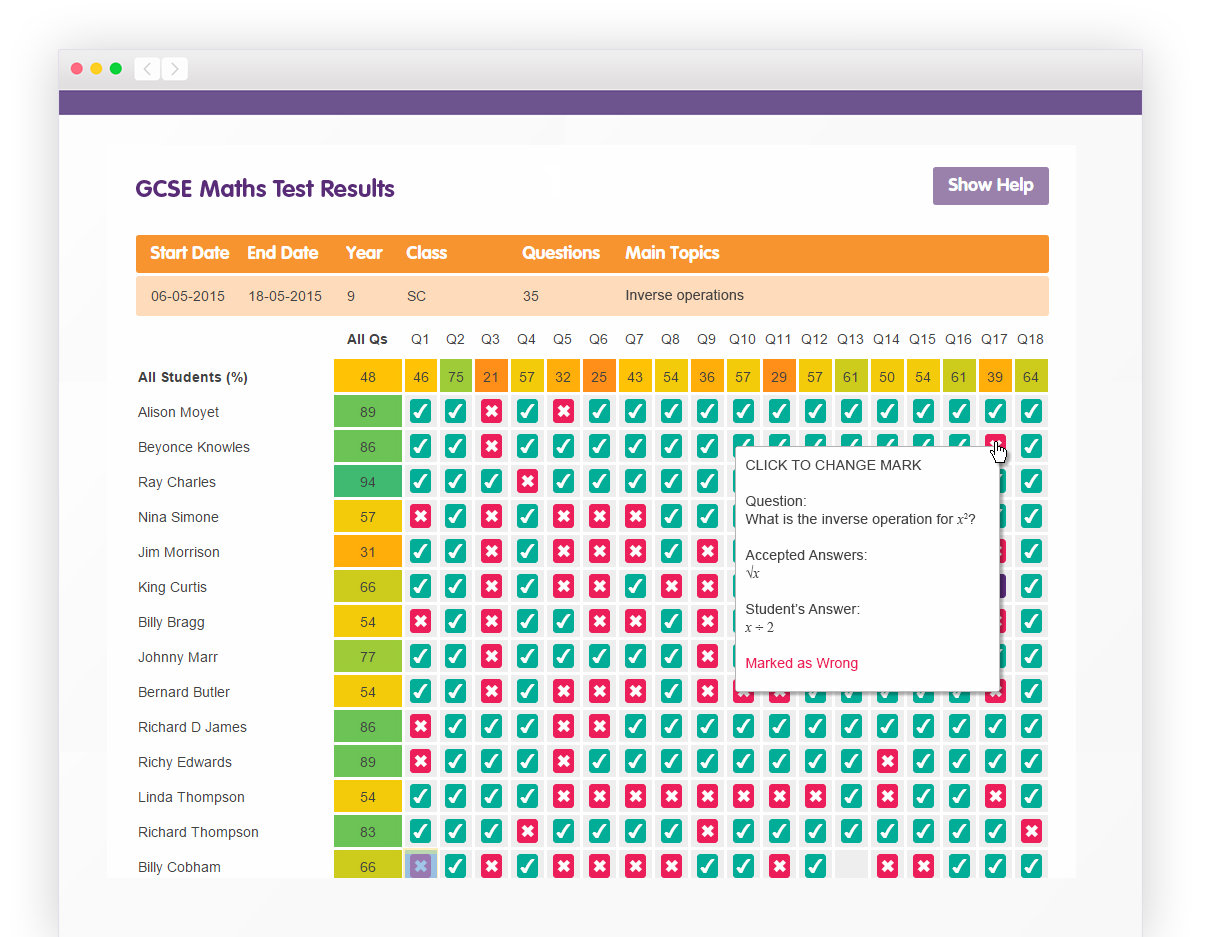 It's much more user friendly for the teacher, compared to another platform we have used, in terms of me being able to see what the students have done. And the feedback we get is much much better.
Ben Tainsh-Griffiths, Totteridge Academy
Read more teacher testimonials
Want to try Educake in your Maths department?
Get a free 30 day trial for your school Book a demo
Fully functional, unlimited students and teachers for 30 days with no obligation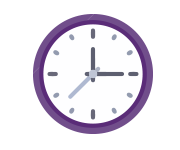 Reduce your marking load
Educake has thousands of auto-marked questions for you to assign to your students. Each question is carefully written so it exactly matches the specification you teach - you can set targeted and differentiated homework in seconds.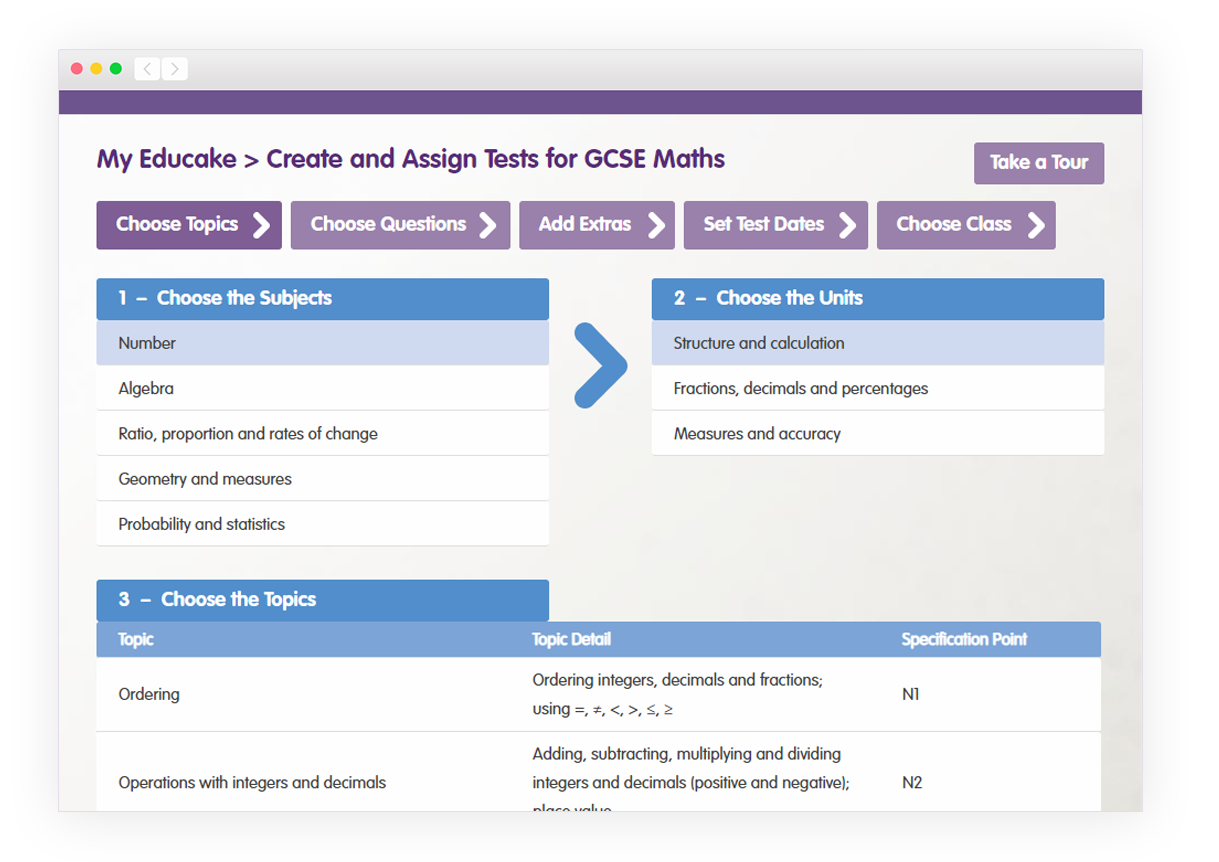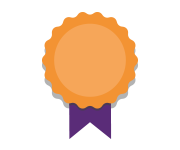 Motivate your students
Students love the instant feedback that Educake gives them after every question. They love being able to set themselves quizzes. They love being able to do their homework on their phone. And you can use student league tables to motivate them even more.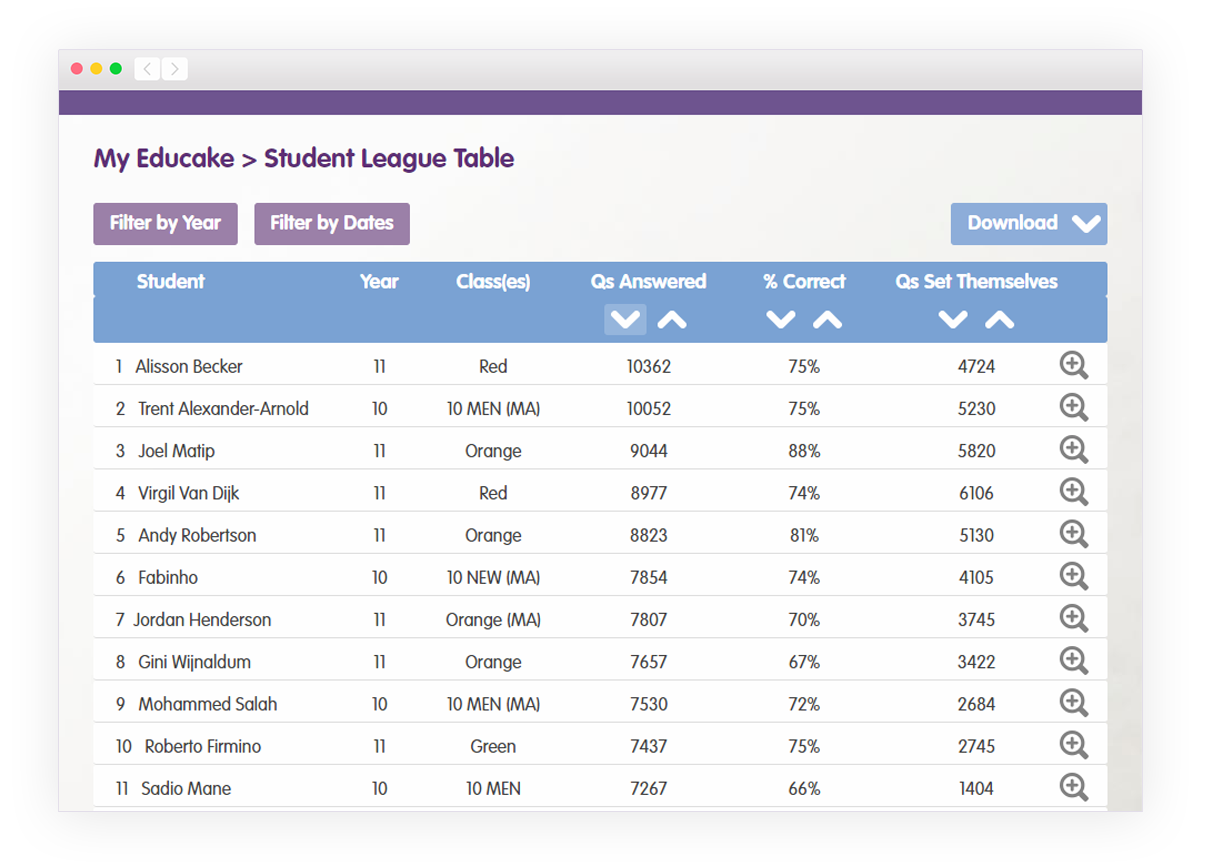 "I am pleased with the experience I have had as the program has allowed me to nail down what I could not grasp in the lessons :-)
Edward, Year 10 student, Sandwich,, Kent
Read more student testimonials
Educake Maths Pricing
A school subscription to Educake Maths costs £800 per year, plus VAT.
This is payable annually, at the start of the subscription.
What's included
| | |
| --- | --- |
| Thousands of graded maths questions | |
| Edexcel GCSE | |
| AQA GCSE | |
| Key Stage 3 | |
| Auto-marking | |
| Customisable quizzes | |
| Students can create their own quizzes | |
| Quiz results analysis | |
| Give feedback on individual questions | |
| Track performance by topic | |
| Research-based algorithmic quiz creator | |
| No installation hassle - we add your students | |
| Student league tables | |
| Individual student reports | |
| Use with any device: PCs, tablets, phones | |
| School statistics to compare classes | |
| Teacher accounts | Unlimited |
| Student accounts | Unlimited |